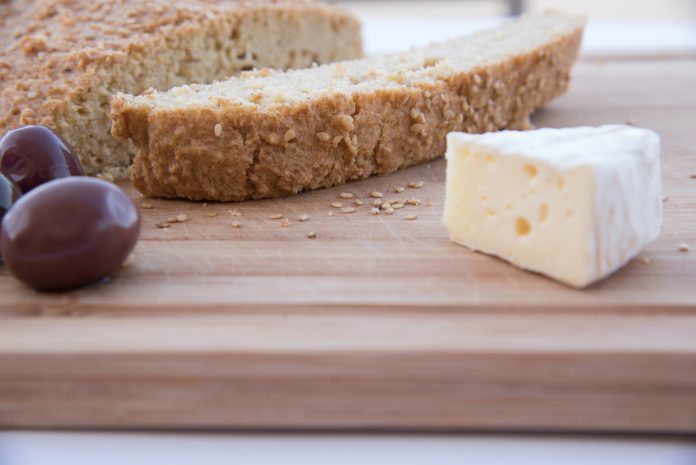 Due to the huge reduction in carbs when starting the Keto diet, bread is one thing that so many people miss. But the good news is that you don't have to give it up completely, you just need to use different recipes. That's exactly what Keto Breads provides you, so you can be making your favorite sandwiches again, as soon as today!
In this Keto Breads review, we'll share with you exactly what the product is about and how you can get it in the next few minutes.
What Exactly Is Keto Breads?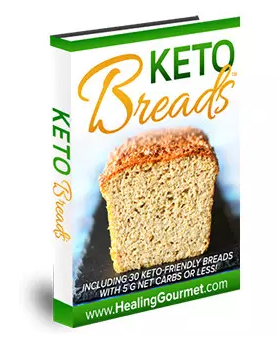 Keto Breads is a digital cookbook, that is packed with tons of great bread recipes. What makes it unique is that all the breads you can make are 100% compatible when on the Keto diet. They are still low in carbs and don't contain wheat, which will instantly kill your ketosis.
As you know, many of the ingredients in regular bread can cause havoc with the body. The wheat can cause the blood sugar levels to rocket and if you're trying to lose weight then you will find it hard if you continue to eat it.
But people love to have sandwiches or toast or a bagel and can be desperate to get their hands on some bread. Well now you can, just download Keto Breads and you instantly have lots of recipes to make that bread today.
There are recipes for breakfast breads, pizzas, loaf breads, rolls, flatbreads, crackers, buns, crusts, and other healthy alternatives.
You can download the cookbook as soon as you pay, which means you don't have to wait for it to be delivered.
Who Created Keto Breads?
The product was created by Kelley Herring. She has a huge amount of experience in nutrition and developing recipes. This product has come from over 10 years of creating bread recipes that are easy to make and also taste great too.
Not Just Recipes
The product doesn't just supply the recipes, it also has a lot of information about the bread too. Some of the topics will show you why gluten-free bread is not as healthy as you may think, how to create healthier varieties of your best foods, how to make your bread rise, what ingredients you'll need to stock up on, freezing your bread and so much more.
What About The Recipes?
Even though Keto Breads is downloadable, it doesn't mean that it loses the value of being a physical cookbook. Each recipe comes with photos, directions, ingredients, and even tells you the nutritional information and macro ratio.
This bread cookbook is a real keto lover's dream!
Main Advantages
The restrictions on the Keto diet can be quite hard to manage. The low carb, high-fat diet will restrict a lot of the food you might be used to eating. But with this cookbook, you can still eat bread, whilst knowing that you can still keep your body in the ketosis state.
Eat bread AND lose weight!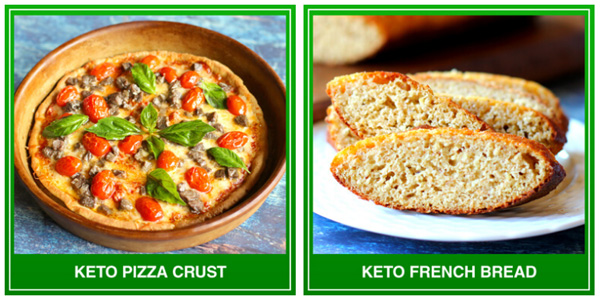 As mentioned, this product is digital which means you can download it as soon as you buy. Read it on your favorite device or even print it out and keep it in your kitchen.
If for any reason, you aren't satisfied with the product, then you can take advantage of the 60 days, money-back guarantee.
Summary
If you simply can't live without having bread but are also desperate to lose weight, then Keto Breads is the product you need to grab today.
Packed with easy to follow recipes, you will still be able to have great tasting bread but without all the negatives that will prevent you from getting the benefit of the Keto diet.
And with the money-back guarantee, you really have nothing to lose by trying it out!
Thanks for reading our Keto Breads review and you can check it out on the official website here.