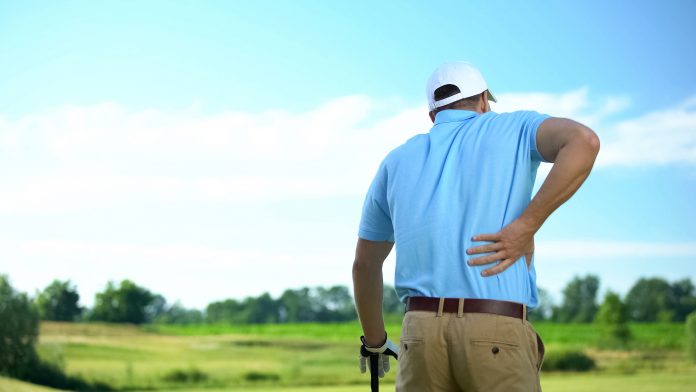 As we get older, especially from 40 onward, then the aches and pains can creep in on a daily basis. Standing up, sitting down, we start to feel aches we never used to have.
Fortunately there are things we can do to help, especially with back pain. In this My Back Pain Coach review, I'll share the details about the product and you can then decide whether it's for you or not (The product is also known as Back Pain Relief 4 Life)
If you ARE someone over 40 and experiencing back pain, then you need to pay close attention.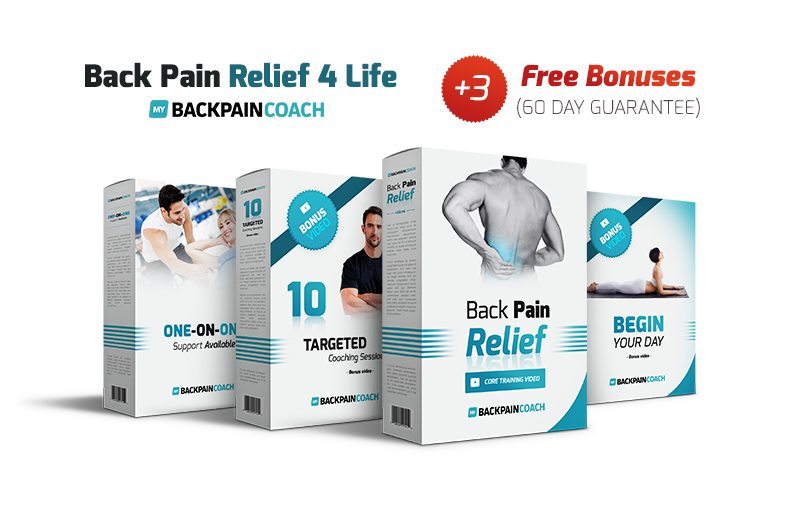 My Back Pain Coach Review
The product itself is an actual video course that reveals how you can get rid of your back pain, with just a few simple exercises each day.
It was created by Ian Hart, who says that his unusual method takes just 16 minutes but can eliminate your back pain for good.
The video course shares the various exercises you can do from home. They only take a few minutes each day and have been proven to help lots of people who have pain in their upper and lower back.
What Exactly Is The Course?
As mentioned, the course is available to buy and watch online. It's a digital product, so you don't have to wait for it to be delivered. As soon as you pay, you'll have instant access to watch all the videos and learn what you need to do.
Ian Hart is the guy who created it. He suffered for a long time with back pain and couldn't find a cure. So he took it upon himself to try various exercises and found some that did in fact eliminate all his back pain. He then decided to share his knowledge and that's how My Back Pain Coach was born.
What Is Inside The Course?
After you checkout and pay, you're immediately sent to the member's area.
The main video training course is broken down into 3 different levels. Each level takes around 30 minutes to complete. So there's around 90 minutes of training in total.
Ian advises that you start with Level 1 and do it for 3 weeks. Then progress onto Level 2, follow the same pattern and then finally move onto Level 3. We recommend you follow the program as suggested, as you don't want to rush it and make your back pain even worse.
My Back Pain Coach Bonuses
The program comes with 2 really useful bonuses.
The first bonus is a program that you can do in the morning and it's called "Begin Your Day". It will help you to reduce your back pain and make the day a more pleasant one.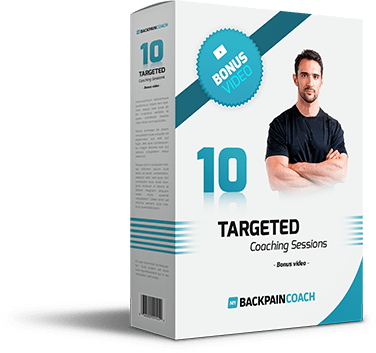 The second bonus is a series of Ian's coaching session. These videos share lots of other useful tips on increasing your flexibility and core strength. These sessions will all help you to reduce the pain you are suffering from in your back.
Course Delivery
The videos themselves are very professional. In each one, Ian tells you about the various exercises, why they work so well and then shows you how to do them. This means there's no guesswork at all, as you can see precisely how each exercise should be done.
There are also diagrams included in the course too, showing you how to perform each exercise. These are handy if you want to get started fast and don't have the time to watch any of the videos for that day.
Main Pros
Here are some of the main positives of the course:
No expensive equipment is required
Simple and easy to perform exercises
The exercises help to heal the body and re-balance it
2 really handy bonuses
Low price when compared to chiropractor fees
One time payment, so no monthly fees
Full 60-day money-back guarantee if you're not happy with it
And here is one negative about it:
This isn't an instant fix. It will take a little time before you begin to feel the pain going away. But if you stick to the program then you should see long term results.
Summary
Having back pain can make every day a real challenge. But with programs like My Back Pain Coach, then there ARE things you can do from home to help eliminate it.
The program is well laid out and easy to follow. Just start at the beginning at Level 1 and make your way through the other 2 levels. It shouldn't take you long before you actually start to forget about the pain entirely!
If you suffer from daily back pain, then this is a course you really need to take a closer look at right now. We hope this My Back Pain Coach review helps you to make up your mind!
Click here to visit the official website.