Are you approaching the big 4-0 and feeling a sense of trepidation? Or perhaps you've already crossed that milestone and are wondering what the future holds? Well, you're not alone. Many people harbor misconceptions about entering their 40s, viewing it as a time of decline. However, the reality is far from it. In fact, life truly begins at 40! This age marks a significant turning point, characterized by personal growth, emotional maturity, and financial stability. It's a time when health and wellness take center stage, relationships evolve, and career opportunities abound. As we delve into this enlightening journey, we'll debunk the myths and highlight why the 40s can be the most empowering and exciting phase of your life. So, are you ready to embrace the power of being 40 and beyond?
1. Unraveling the Truth: Life Begins at 40
It's a widely accepted notion that life begins at 40. This belief is not just a cliché, but a reflection of a transformative phase in one's life. At 40, most people have gained substantial life experience, wisdom, and financial stability, which often leads to increased self-confidence and a better understanding of one's self and the world. This age marks a significant milestone where individuals often feel more comfortable in their skin and have a clearer vision of what they want in life. However, it's not all rosy. The age of 40 can also bring about certain challenges such as health issues and the realization of aging. Yet, these challenges often serve as catalysts for individuals to prioritize their health and well-being, leading to a more fulfilling life. Therefore, the assertion that life begins at 40 is not just a saying, but a testament to the transformative and enriching experiences that this age brings.
The 40s: A Time for Self-Discovery and Personal Growth
Entering your 40s can be a transformative period, often marked by a deeper understanding of oneself and a renewed focus on personal growth. This decade is a time when many people begin to reassess their priorities and take steps towards achieving their long-term goals. It's a period of self-discovery, where individuals often find a stronger sense of purpose and direction in life.
During this time, there are several key areas of personal growth that people often focus on. Here are a few:
Physical Health: Many people in their 40s begin to pay more attention to their health, realizing the importance of maintaining a healthy lifestyle.
Mental Well-being: This is also a time when many people start to prioritize their mental health, seeking balance and peace in their lives.
Financial Stability: By the time they reach their 40s, many individuals have achieved a certain level of financial stability, allowing them to focus on other aspects of their lives.
Relationships: This period often brings a renewed focus on relationships, whether that's with family, friends, or romantic partners.
Overall, the 40s can be a time of significant personal growth and self-discovery, offering opportunities to explore new interests, pursue passions, and deepen relationships.
3. How Turning 40 Enhances Emotional Maturity
There are several reasons why emotional maturity tends to increase at this age. Here are a few:
Experience: By the time you reach 40, you've likely faced a variety of life's ups and downs. These experiences, both good and bad, contribute to emotional growth and understanding.
Self-awareness: As you age, you become more aware of your strengths and weaknesses. This self-awareness is a key component of emotional maturity.
Empathy: With age often comes increased empathy. You're more likely to understand and share the feelings of others, which can lead to deeper and more meaningful relationships.
Emotional maturity at 40 is not a given, but it's a common trend. It's a time when many people start to feel more comfortable in their own skin, more confident in their decisions, and more capable of handling life's challenges. This emotional growth can lead to a greater sense of fulfillment and happiness in life. So, while turning 40 might come with its share of challenges, it also brings with it the potential for significant emotional growth and maturity.
4. The Role of Financial Stability in the 40s
Financial stability often becomes more achievable in your 40s. This is largely due to the culmination of years of work experience, career advancement, and increased earnings. Financial stability not only provides a sense of security but also opens up opportunities for new experiences and investments. For instance, it might be the right time to start a business or invest in real estate. The 40s are often a period of financial growth and consolidation, where the focus shifts from making money to growing and protecting it.
Comparatively, the financial situation in your 40s can be significantly different from your 30s. The table below provides a comparison of average earnings, savings, and debt levels between these two decades of life:
| Age Group | Average Earnings | Average Savings | Average Debt |
| --- | --- | --- | --- |
| 30s | $45,000 | $35,000 | $50,000 |
| 40s | $60,000 | $65,000 | $30,000 |
Please note that these figures are averages and individual circumstances can vary greatly.
Moreover, financial stability in your 40s can also lead to improved mental health. Financial stress can have a significant impact on mental well-being, and the security that comes with financial stability can alleviate this stress. Financial stability can provide the freedom to pursue hobbies, travel, or simply enjoy life without the constant worry about money. Therefore, the role of financial stability in the 40s is not just about having more money, but also about having more opportunities for personal growth and enjoyment.
5. Health and Wellness: The 40s Perspective
When it comes to health and wellness, the perspective changes significantly as we reach our 40s. This is a time when many people start to pay more attention to their health, realizing the importance of maintaining a healthy lifestyle. Regular exercise, a balanced diet, and regular medical check-ups become more crucial than ever. This is not just about preventing diseases, but also about enhancing the quality of life and ensuring we can enjoy our later years to the fullest.
One of the key aspects of health and wellness in your 40s is the need for preventive measures. This includes regular screenings for conditions that become more common as we age, such as heart disease, diabetes, and certain types of cancer. Preventive health care is about catching potential health issues early, when they are typically easier to manage or treat. It's also about making lifestyle changes that can reduce your risk of these conditions.
Another important aspect of health and wellness in your 40s is mental health. This is a time when many people experience significant life changes, such as children leaving home or career transitions, which can lead to stress, anxiety, or depression. Mental health is just as important as physical health, and it's crucial to take steps to maintain it. This can include things like regular exercise, maintaining a social life, seeking professional help when needed, and practicing mindfulness or other stress-reduction techniques.
6. The Impact of Turning 40 on Relationships and Social Life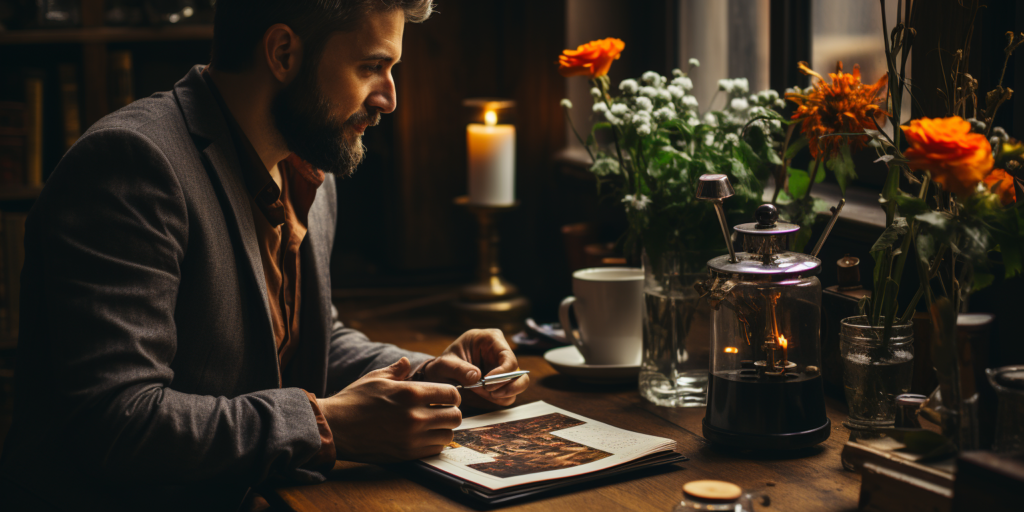 Reaching the milestone of 40 often brings about a significant shift in one's social and relational dynamics. This stage of life is typically marked by a deeper understanding of oneself and others, leading to more meaningful and fulfilling relationships. At 40, people tend to prioritize quality over quantity in their social circles, focusing on maintaining relationships that bring joy, support, and positive energy. This can lead to a decrease in social stress and an increase in overall life satisfaction. Here are some key points to consider:
Increased self-confidence: By 40, many people have developed a strong sense of self, leading to increased confidence in social situations.
Improved communication skills: Life experiences often enhance one's ability to communicate effectively, leading to healthier relationships.
Greater emotional intelligence: Age often brings increased emotional intelligence, which can improve both personal and professional relationships.
Moreover, turning 40 can also bring about a shift in one's perspective towards social norms and expectations. Individuals often feel less pressured to conform to societal expectations and are more likely to make choices that align with their personal values and desires. This newfound freedom can lead to more authentic and fulfilling relationships. Additionally, many people find that they have more time and resources to invest in their social lives at this stage, leading to a richer and more diverse range of experiences. Here are some additional points to consider:
Increased independence: At 40, many people feel more comfortable asserting their independence, leading to more authentic relationships.
Greater financial stability: Financial stability can provide more opportunities for social activities and experiences.
More time for socializing: With children growing up and careers stabilizing, many people find they have more time for social activities at this stage of life.
7. Career Advancements and Opportunities in Your 40s
With a wealth of experience under your belt, the 40s can be a time of significant career growth and opportunities. Professionals in their 40s often have the skills, knowledge, and networks that can open doors to new roles, promotions, or even a career change. This period can also be a time to take on leadership roles or start your own business. It's a time when you can leverage your experience and skills to make significant strides in your career.
Moreover, the 40s can be a time to pursue passions or interests that you may have put on the back burner in your earlier years. Many professionals find that they have more freedom and flexibility in their 40s to explore these interests, whether that means taking on a new project at work, learning a new skill, or even starting a side hustle. This can lead to new career opportunities and personal fulfillment.
Here's a checklist to help you make the most of your career in your 40s:
Take stock of your career: Reflect on your career path so far and identify what you want to achieve in the future.
Invest in professional development: Continue learning and developing new skills to stay competitive in your field.
Network: Leverage your professional network for new opportunities and collaborations.
Explore your passions: Consider how you can incorporate your interests and passions into your career.
Consider leadership roles: If you're not already in a leadership role, consider if this is a path you'd like to pursue.
8. Embracing the Future: The Power of Being 40 and Beyond
Life at 40 and beyond is a time of empowerment and embracing the future. This is the period where individuals have amassed a wealth of knowledge, skills, and experiences that make them more equipped to handle life's challenges. Compared to their younger years, they are now more confident, more resilient, and more capable of making sound decisions. Let's take a look at a comparison table below:
| Age Group | Confidence Level | Resilience Level | Decision-Making Skills |
| --- | --- | --- | --- |
| 20s | Medium | Medium | Medium |
| 30s | High | High | High |
| 40s and Beyond | Very High | Very High | Very High |
As seen in the table, the confidence, resilience, and decision-making skills of individuals significantly improve as they age, with those in their 40s and beyond exhibiting the highest levels. This is a testament to the power of being 40 and beyond, a time when life truly begins as individuals embrace their future with strength, wisdom, and optimism.
Frequently Asked Questions
What are some common experiences people have when they turn 40?
Turning 40 can be a significant milestone for many people. It's a time when individuals often start to reflect on their life's journey so far and make plans for the future. Some common experiences include a heightened sense of self-awareness, increased emotional maturity, and a desire for personal growth and development. It's also a time when many people start to prioritize their health and wellness more.
---
How does financial stability affect life in the 40s?
Financial stability can play a significant role in life during the 40s. It can provide a sense of security and freedom, allowing individuals to pursue their passions, hobbies, or travel. It can also reduce stress and anxiety related to financial uncertainties, contributing to overall emotional well-being and happiness.
---
How does turning 40 impact relationships and social life?
Turning 40 can have a profound impact on relationships and social life. With increased self-awareness and emotional maturity, individuals may find themselves seeking deeper, more meaningful relationships. It's also a time when many people start to value quality over quantity in their social circles, focusing more on maintaining close relationships with a select few rather than a large group of acquaintances.
---
What career opportunities and advancements can one expect in their 40s?
In their 40s, individuals often have a wealth of experience and skills that can open up new career opportunities. It's a time when many people are in leadership positions or are experts in their field, which can lead to advancements and promotions. It's also a time when some people choose to make a career change or start their own business.
---
What does embracing the future look like when you're 40 and beyond?
Embracing the future when you're 40 and beyond often involves accepting and celebrating the journey so far while also looking forward to what's to come. It's about setting new goals, pursuing new interests, and continuing to grow and evolve. It's also about maintaining good health and wellness, nurturing relationships, and continuing to build financial stability.